Mid-Autumn Festival Photo Exhibition in Guangdong
慶賀中秋,美麗廣東圖片展
On October 4th, R&C Media Group, Inc. joined the celebration of the Mid-Autumn Festival at South Coast Plaza in Costa Mesa, California. Performance artists from backgrounds in China, South Korea, and Vietnam put together the ultimate multicultural celebration in conjunction with the "Beautiful Guangdong" photo exhibition.
金秋送爽,是喜獲豐收的季節,美國朗思傳媒集團聯合中國廣東省委省政府新聞辦,與南海岸購物廣場,及來自中國、韓國、越南等多個國家的表演藝術家及演出團體,于10月4日晚上在南海岸購物廣場共同舉行中秋亞洲多文化慶祝活動。廣東省人民政府新聞辦公室還于當天開始,舉辦維持一周的"一帶一路,美麗廣東"圖片展。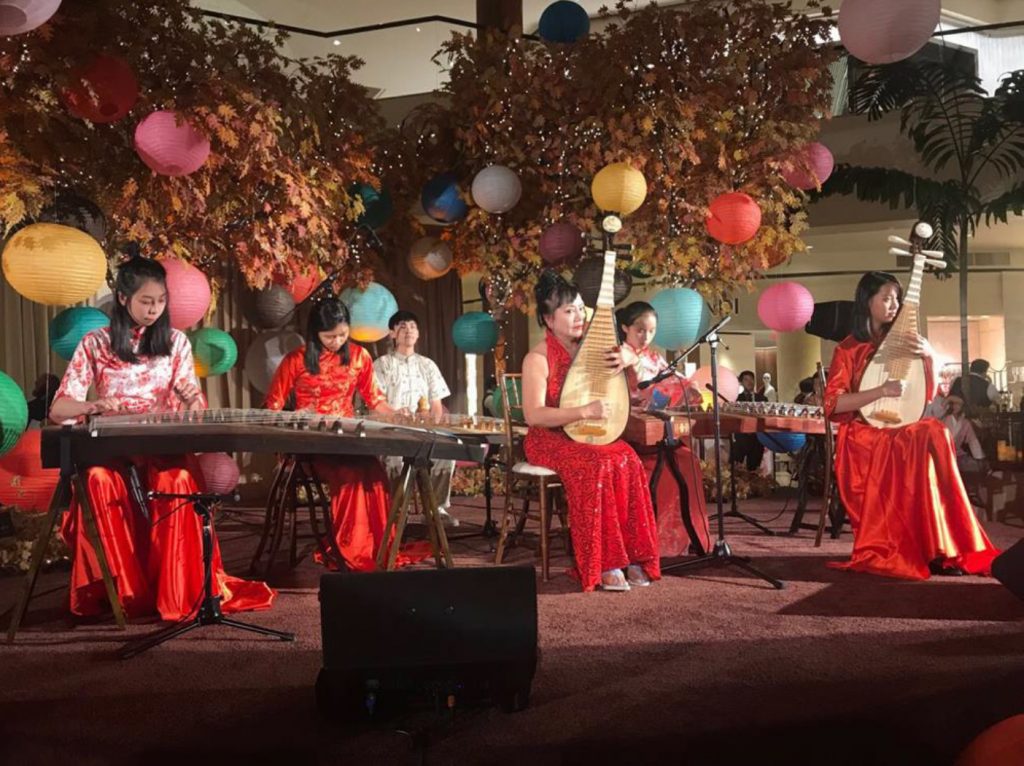 The Mid-Autumn Festival is a traditional festival based on the worship of Mountain Gods during the Shang Dynasty. Over the years, the festival became centered around family reunions and time to give thanks for a full year of harvesting. It is currently celebrated with moon cakes, which is a lotus paste filled with red bean and sometimes salted duck egg yolks.
中秋節是中國人的傳統節日,按照習俗,中國人通常會與家人團聚,賞月亮,吃月餅,并向遠在他鄉的親朋好友送去祝福和問候。活動上,到場嘉賓一起品嘗亞洲傳統風味的月餅和年糕,來自亞洲傳統民間手工藝人現場展示中國結,剪紙,捏面人等傳統中國手藝,來自中國、韓國。越南的一個個精彩的歌舞表演贏得了現場一陣陣的歡呼聲。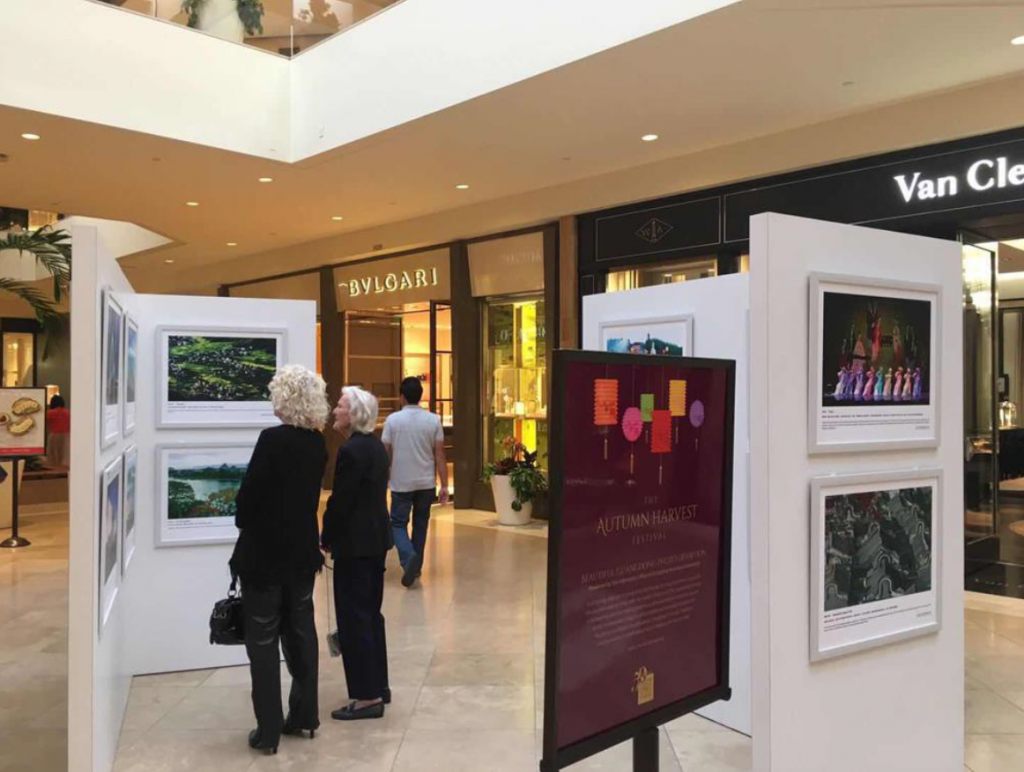 The photo exhibition was filled with gorgeous images of Guangdong, capturing the charming atmosphere of the bustling city. The images had a perfect flow of contrast between Guangdong's lively, natural scenery and the cold, industrial buildings.
圖片展上,一幅幅來自廣東的精美圖片展呈現了"一帶一路"上廣東的風光之美,人文之魅。廣東從古至今,文韻悠長,廣東的美麗,不僅在於風景的美,更有文運商道,政經人和的內涵。廣東是嶺南文明的發祥地,是海上絲之路的始發地,也是中國著名的華僑之鄉。現場觀眾展覽中體會到廣東的風土人情和萬古長青的嶺南文化。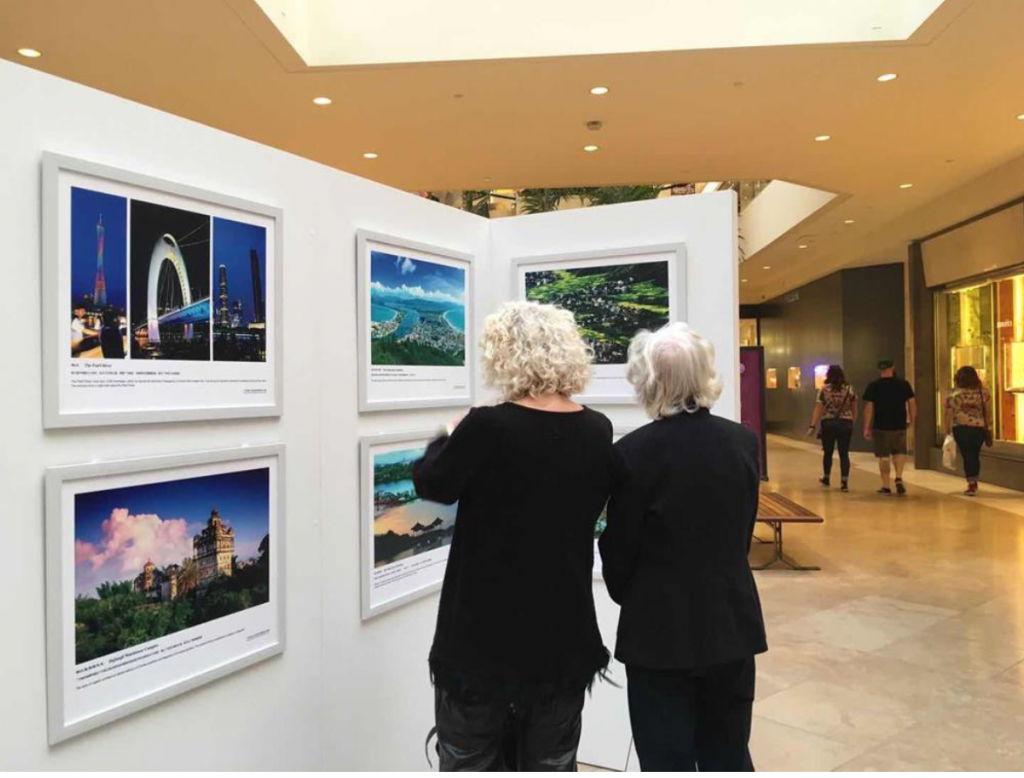 The event made for a beautiful appreciation over Chinese culture.
中秋亞洲多文化節及美麗廣東圖片展活動體現了不同文化間的相互尊重、相互欣賞、相互平等的精神,增進中美兩國人民的文化交流和友誼。
Being a company with roots from all over Asia, our love for the Chinese culture is strong and doesn't stop in our homes. R&C Media Group, Inc. takes on our traditions and Chinese mannerisms into our work. But being in an age that doesn't stop for anyone, we are constantly looking for modern ways to move forward in our business moves. Investing in ideas that will change the media world, creating simply beautiful designs, and networking across different platforms. The Mid-Autumn Festival reminded us of how important it is to bridge cultures, look to our roots, and take it with us in our next chapter. While our heritage continues to stay the same, our work does not.
So, where will we take you next?