R&C Media Group, Inc. was established in 1990. R&C Media Group, Inc. has the most extensive coverage. It is the most trusted Chinese media in the U.S. with more than 20 years of development.
WCETV is a broadcast platform that combines TV, webcast, and mobile platforms, as well as the print media. It has become the most representative and credible interactive broadcast platform in the North America. By combining terrestrial digital TV channels, Internet TV, IP TV, and mobile TV, WCETV is able to provide an endless supply of programs 24 hours a day to every corner around the world.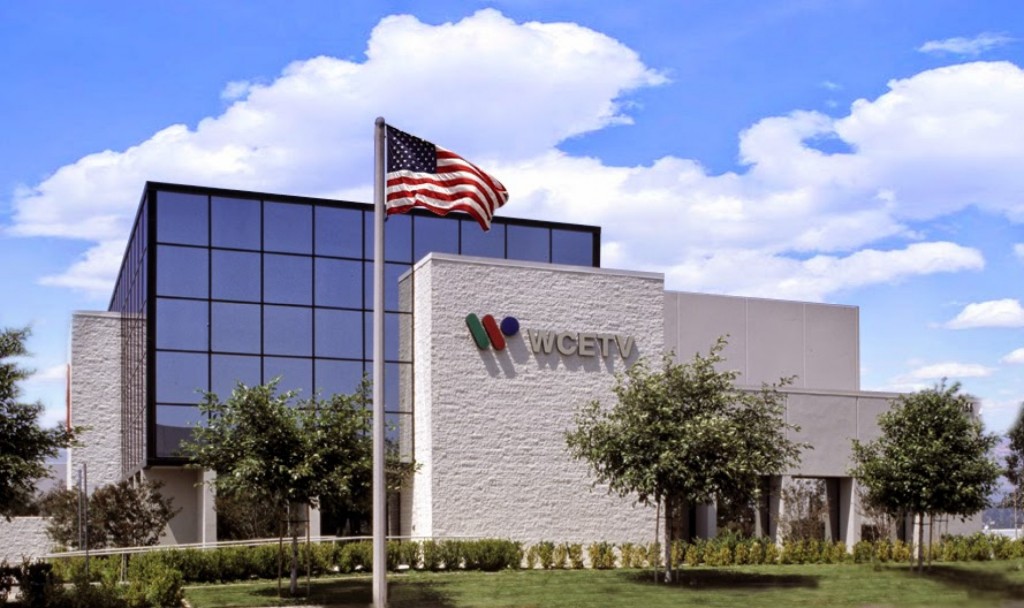 WCETV currently has deployed five terrestrial digital TV channels: WCETV Digital Ch31.8, Guangdong TV America Ch31.4 and CCTV-News Ch31.9 in the Los Angeles area; Ch36.3 in San Francisco area, and Houston Ch55.6; languages include Mandarin, Cantonese, and English, covering a population of 35 million in North America and providing viewers with more diverse viewing options.
Services
R&C Studios is housed in a 13,500 sq. ft. state-of-the-art facility with an "A" grade sound stage. It is one of the biggest studios in Asian community of Los Angeles County. The studio can accommodate 400-500 audients. Live broadcast can be accomplished locally or oversea through in house fiber or satellite transmission services. The studio had been used for a New Year celebration event, a jazz concert, the Hong Kong Miss Asia pageant, the Colorful Yunnan – Shangri-La program filming, Conference on Global Chinese Broadcasting Corporation, 2012 King of Mic Cantonese singing contest and Car Model 2012.
R&C Media Group, Inc. has a long-term relationship with a number of broadcast stations and well-known domestic and foreign media. In North America, R&C Media Group, Inc. is the DTV and Internet distributor of CCTV, North America chief representative of China Film Group Corporation, exclusive distributor of Guangdong TV America and Hong Kong ATV, exclusive advertising agency of Taiwan Panorama magazine. In addition, R&C Media Group, Inc. is also a contract partner and content provider of Microsoft. Beside these, R&C Media Group, Inc. is partnered with Bloomberg, MSNBC TV, Liaoning Radio and Television, CTS, Heilongjiang Television, etc.
With a commitment to provide the latest and the best news and entertainment programs to its viewers, R&C Media Group, Inc. is making its continuous effort to serve the community and work with many TV stations and media in developing more digital channels in different cities of the U.S.A. in the near future for more viewers to enjoy.
美國朗思傳媒集團(R&C Media Group, Inc.)創立於1990年,20多年来,集团积累了丰富的多媒體传播和製作經驗,集广播影视與廣告製作為一體。從策劃到創作,從製作到播出,为客户提供全面的專業化傳媒服務。凭着熱忱,進取和踏實的服務精神,美國朗思傳媒集團(R&C Media Group, Inc.)获得了國內外合作伙伴的高度信任及支持,与国内外多家著名的传媒机构和公司有着非常良好的合作关系。
朗思影視製作有限公司是一家全方位的影視廣告整體企劃設計公司,提供市場調查,公關諮詢,活動策劃執行,策略企劃,廣告創意,設計,影視製作,大型舞臺節目製作,廣播電視節目製作,錄音工程製作,國際網頁設計,舞臺佈景設計及衛星廣播電視傳輸等服務。
座落於洛杉磯的R&C演播厅,是洛杉矶東區目前最大的高科技媒體電視及影片製作拍攝場地。于2002年建成使用,面積13,500平方尺。朗思演播廳的拍摄现场堪比好萊塢水準,除了具有A級吸音的標準外,更引進專業的互動式攝影控制系統設備,專業的燈光設備,还有富有經驗的創意企劃以及衛星,有綫電視網,寬頻網傳輸等服務。
WCETV銀視網,1997年成立,是全球首家通過網絡向全世界播放電視和廣播電視節目的高科技公司和美國微軟的合作夥伴。銀視網是一個最具規模及吸引力的廣播電視網絡平臺,運用最新網絡科技,免費全天候播放寬頻互動節目,帶領觀衆進入瞬息萬變的新聞資訊和色彩繽紛的娛樂世界!
2002年,銀視購物網面向全世界華裔客戶开放,提供有特色和種類多樣化的系列產品,讓網友享受購物無窮的樂趣。www.WCETVeShop.com