The First Dynasty Fashion Show
第一屆華服霓裳大賽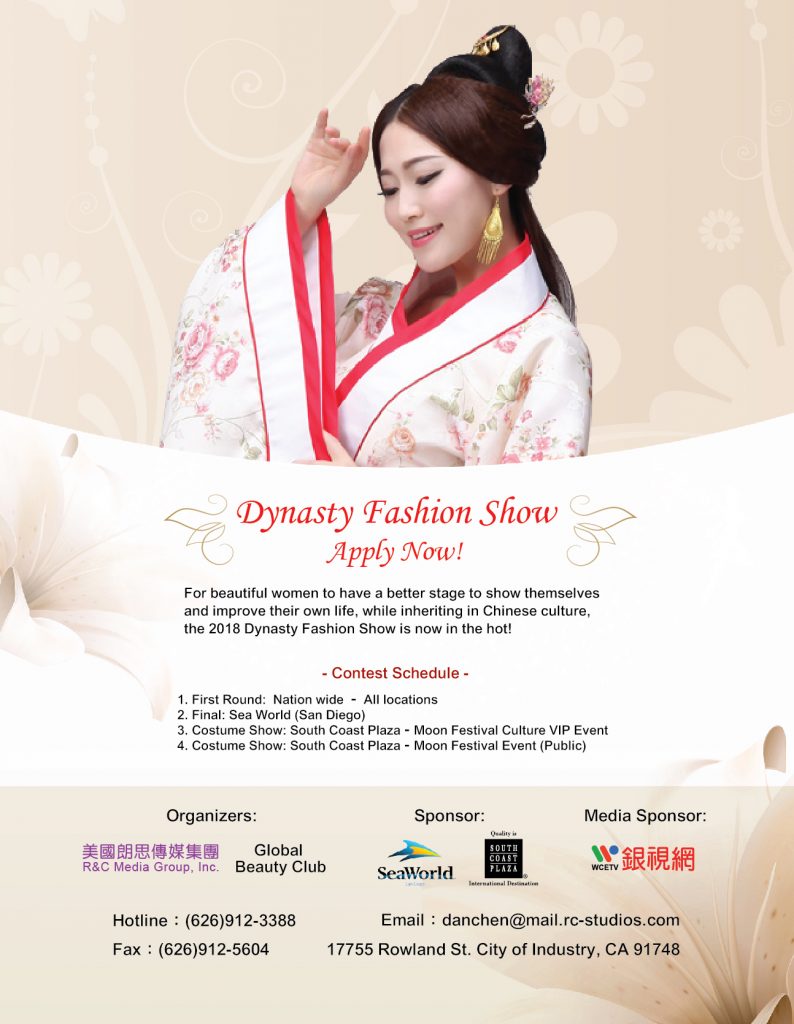 For beautiful women to have a better stage to show themselves and improve their own life, while inheriting in Chinese culture, the First Dynasty Fashion Show organized by R&C Media Group and the Global Beauty Club.
Dynasty Fashion Show originated in Los Angeles. It aims to display the 5,000-year-old costume culture of China and enables future generations to understand the lives of their predecessors, as well as strengthening the influence of Chinese culture to the world.
The contestants come from all over the world from the age of 20 to 60. The selected contestants will compete in the finals in Sea World San Diego.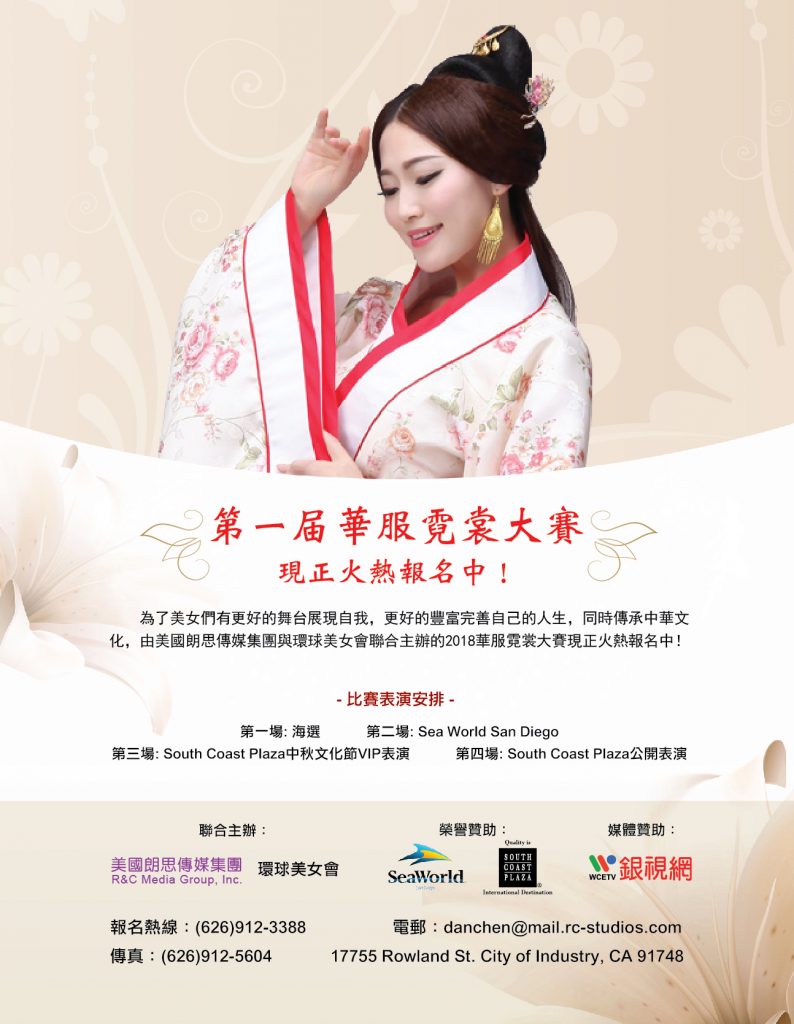 全球漢服秀起源於美國洛杉磯,專門展示中國淵源5000年的服裝演變文化,將中國博大精深的服裝文化發揚光大,讓後人了解前人的生活,也讓中國文化在世界得到傳播。
本次活動由美國朗思傳媒集團和全球美女會聯合主辦,參賽選手來自全球各地,年齡層從20-60歲都有,通過不同年齡層,從不同的角度來展示漢服的魅力。活動在全球各地海選,及美國各大城市海選。選出來的優秀佳麗將在美國洛杉磯角逐總決賽。
Contest Schedule
1. First Round: Nation Wide – All Locations
2. Final: Sea World (San Diego)
3. Fashion Show: South Coast Plaza – Autumn Harvest Festival VIP Event
4. Fashion Show: South Coast Plaza – Autumn Harvest Festival (Public)
比賽演出安排
第一場:海选
第二場:Sea World San Diego
第三場:South Coast Plaza 中秋文化節VIP表演
第四場:South Coast Plaza 中秋文化節公開表演